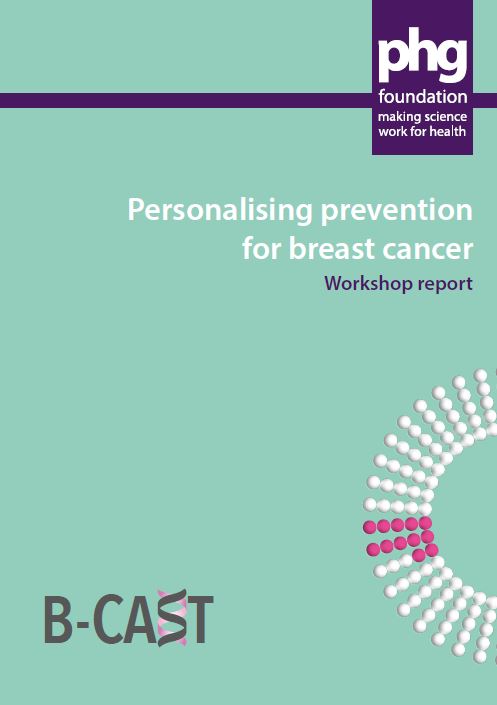 Breast Cancer Stratification: understanding the determinants of risk and prognosis of molecular subtypes (B-CAST) is a multicentre research study funded by the European Commission. As part of this project, we undertook a preliminary analysis of current approaches to breast cancer prevention and the discourse around personalised breast cancer prevention.
We then held a multidisciplinary workshop to look at likely future scientific and technological advances and create a vision for future personalised prevention and how it could be achieved. This report provides a summary of the workshop proceedings.
Following further policy analysis there will be a subsequent final report, primarily aimed at public health professionals and policy makers to support integration of personalised prevention into wider prevention programmes.
Full report here: Personalised prevention for breast cancer – workshop report