The main value of the Genomic Medicine Group is our researchers' knowledge. All of them have been trained in prestigious centers and are active participants in various research networks worldwide.
Currently, the group consists of more than 75 members, coordinated by Dr. Ángel Carracedo. The group is organized in 4 areas: Forensic Genetics, Medical Genetics, Evolutionary Genetics and Services, divided into laboratories that correspond to the main areas of research and group activities.
The profile of the GMX members is highly multidisciplinary, including biologists, doctors, pharmacists, veterinarians, physicists and chemists. The team has also numerous doctoral students and support staff for project management.
COORDINATOR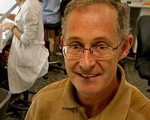 Ángel Carracedo Álvarez
e-mail: angel.carracedo@usc.es
nº ORCID: 0000-0003-1085-8986
ResearcherID: D-4257-2012
Project management and administrative support:
Tel: 981951490
e-mail: info@xenomica.eu
Esther Sande Landeira. Project manager
Vicente López-Veiga Brea


FORENSIC GENETICS AREA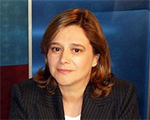 Mª Victoria Lareu Huidobro
Tel: 881 812 230
e-mail: mvictoria.lareu@usc.es
nº ORCID: 0000-0002-6165-9795
ResearcherID:
Team members:
Amelia Rodríguez López
Ana Mosquera Miguel
Chistopher Phillips
Lorena Girón Santamaria
Ana Freire Aradas
Adrián Ambroa Conde
Jorge Ruiz Ramírez
María de la Puente Vila



AREA OF EVOLUTIONARY GENETICS
– GENETICS OF POPULATIONS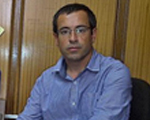 Antonio Salas Ellacuriaga
Tel: 881 812 230
e-mail: antonio.salas@usc.es
nº ORCID: 0000-0002-2336-702X
ResearcherID: E-3977-2012


– GENETIC EPIDEMIOLOGY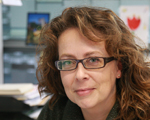 Raquel Cruz Guerrero
Tel: 881 815 427
e-mail: raquel.cruz@usc.es
nº ORCID: 0000-0002-6964-8898
ResearcherID:
Team members:
Alicia de Coo
Laura Martínez Calvo
Maria Fernández Casado


– COMPARATIVE GENETICS AND MOLECULAR EVOLUTION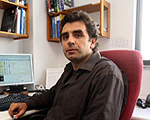 Xulio M. Maside Rodríguez
Tel: 881 815 412
e-mail: xulio.maside@usc.es
nº ORCID:
ResearcherID:
Team members:
Carolina Bartolomé Husson
José Luís Abal Fabeiro
José Llovo Taboada
Luís B. Gabín García
Rosa Mª Valiñas Carvajal
Tamara Gómez Moracho
Tiago Torres Méndez


AREA OF MEDICAL GENETICS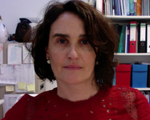 Clara Ruiz Ponte
Tel: 981 955 195
e-mail: clara.ruiz.ponte@usc.es
nº ORCID: 0000-0002-2200-0162
ResearcherID: I-3849-2015
Team members:
Ceres Fernández Rozadilla
Jesús Hita Millán
Miriam Alvarez Barona
Anael López Novo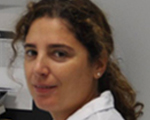 Ana P. Vega Gliemmo
Tel: 981 951 490
e-mail: ana.vega@usc.es
nº ORCID:
ResearcherID: R-4758-2019
Team members:
Juan Fernández Tajes
Marta Santamariña Pena
Miguel Elías Aguado Barrera
Olivia Fuentes Ríos
Laura Martínez Calvo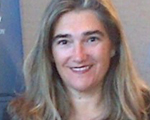 Manuela Gago Domínguez
Tel: 981 955 179
e-mail: mgago@med.usc.edu
nº ORCID: 0000-0001-6713-4351 
ResearcherID:
Team members:
Carmen Redondo
José Esteban Castelao
Maite Peña Fernández
Manuel Calaza Cabanas
Sara Miranda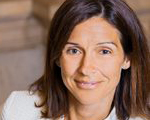 María J. Brión Martínez
Tel: 981 955 310
e-mail: maria.brion@usc.es
nº ORCID: 0000-0001-7463-2148
ResearcherID: J-8059-2014
Team members:
Alejandro José Blanco Verea
Eva Ramos Luis
Rocío Gil Torres
Laura Martínez Campelo
Patricia Cordeiro González


Francisco Barros Angueira
Tel: 981 955 188
e-mail: francisco.barros@usc.es
nº ORCID:
ResearcherID:
Team members:
Alejandro Brea Fernández
Beatriz Quintáns Castro
Julio Rodríguez
Rita Quintás


– GENETICS OF NEURODEVELOPMENTAL DISORDERS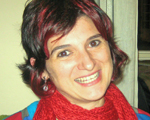 Monserrat Fernández Prieto
Tel: 88115447
e-mail: montse.fernandez.prieto@usc.es
nº ORCID:
ResearcherID:
Team members:
Aitana Alonso González
Lorena Gómez Guerrero
María Tubío Fungueiriño
Bárbara Paredes Rey
Sergio D. Gutierrez Nogales
Beatriz Quintans Castro


– GENETICS OF PSYCHIATRIC DISEASES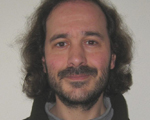 Javier Costas Costas
Tel: 981 955 452
e-mail: javier.costas@usc.es
nº ORCID: 0000-0003-0306-3990
ResearcherID: B-5016-2008
Team members:
Julio Rodríguez
Xaquín Gurriarán Bas

Tel: 981955191
e-mail: coordinacion.cegen@usc.es
Team members:
Inés Quintela García
Juan Ansede Bermejo
Soledad Otero Piñeiro
Fátima Pérez Rial
María Gómez García


– PHARMACOGENOMICS UNIT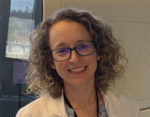 Olalla Maroñas Amigo
Tel: 881815480
E-mail: info@xenomica.eu
nº ORCID:
ResearcherID:
Team members:
Almudena Gil Rodriguez
Nerea Gesto Antelo


– SEQUENCING UNIT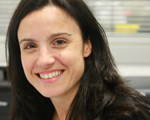 Beatriz Sobrino Rey.  NGS Platforms
Tel: 981955191
e-mail: beatriz.sobrino@usc.es
nº ORCID:
ResearcherID:
Team members:
Narenkha Franjo Pérez
Susana Mata Noya

– GENOMIC AND TRANSCRIPTOMIC EDITION
Catarina Allegue Toscano
Tfno: 881 81 54 51
e-mail: catarina.allegue@usc.es
nº ORCID:
ResearcherID:
Team members:
Sara Veiga Rúa
Elena Maria Goiricelaya Seco
Alba Pensado López
Raquel Martínez Pulleiro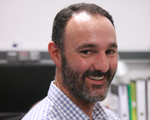 Jorge Amigo Lechuga. Bioinformatics
Tel: 981 955322
e-mail: jorge.amigo@usc.es
nº ORCID:
ResearcherID:
José Javier Suárez Rama
Tel: 981951491
e-mail: banco.adn@cibersam.es