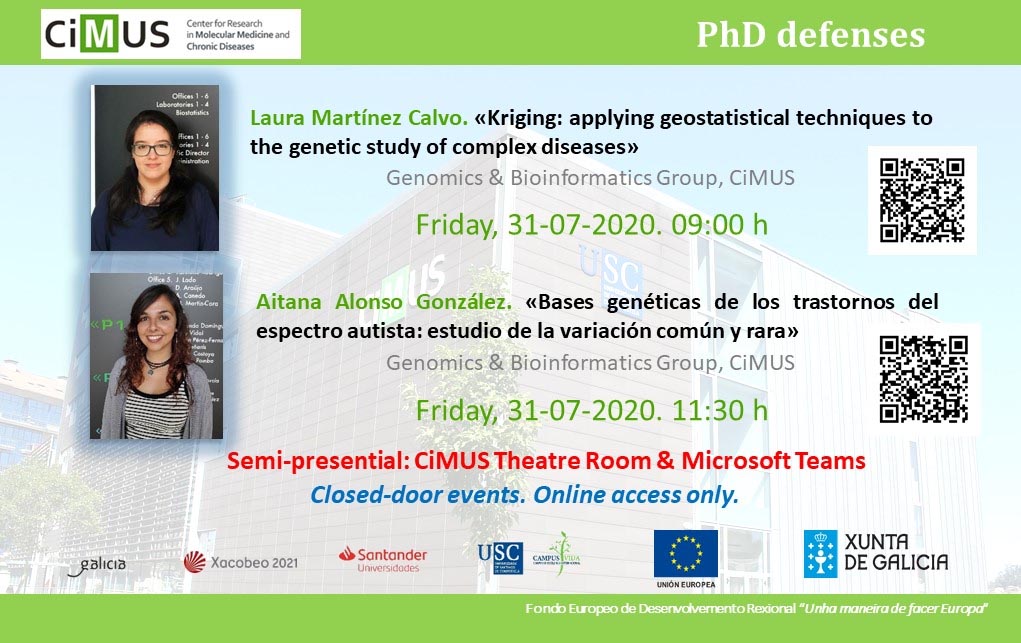 El martes 28 de julio a las 11:00 Lara Besada Cerecedo defenderá su tesis doctoral titulada "Acción Estratégica para la Poliquistosis Renal (PQR): Desarrollo de herramientas diagnósticas y su aplicación en la población gallega como modelo exportable a otras comunidades autónomas", dirigida por el Dr. Miguel A. García González y tutorizada por el Dr. Ángel María Carracedo Álvarez.
El viernes 31 de julio será el turno de Laura Martínez Calvo a las 9:00 con "Kriging: applyong geostatistical techniques to the genetic study of complex diseases" y Aitana Alonso González a las 11:30 con "Bases genéticas de los trastornos del espectro autista: estudio de la variación común y rara".
Debido a la situación provocada por la COVID-19, las defensas se realizarán de forma telemática.